Vehicle Storage
Alta RV Parking & Storage has a solution for every vehicle type, not just recreational. There are many reasons why people choose to store their cars off their property. We can assist with that with our storage stall options.
Store Your Vehicle Season round
YOUR VEHICLE IS SAFE WITH US
Whether you're trying to keep your driveway clear, or just looking for a place to store your winter vehicle, we can help with that! Our extra security measures make storing your car here while you're travelling for long periods a great choice! You can relax on your vacation knowing that your car is safely tucked away in our lot.
Outdoor vehicle storage
Keep your neighbours happy by storing your extra cars on our lot rather than crowding up your street. Our storage is all outdoors, so we recommend a vehicle cover to protect your vehicle from the elements. Outdoor car storage is extremely cost-efficient. Please ask our managers if you'd like to store more than one vehicle in your storage stall.
Variety of Stall Sizes
Our different stall sizes allow you to pick whatever size fits your needs and budget. We won't force you into signing up for a standard-sized lot and pay for more space than you need!
Security For Your Vehicle
Vehicle storage with security in mind
When parking your vehicle somewhere for a long time, it's only natural to worry that something will happen. At Alta RV Parking & Storage, we understand, and that's why we take steps to protect our lot and your property.
We have 24/7 security and surveillance throughout the lot. Our premises are surrounded by chain link fencing, and we have an on-site resident manager.
Car Storage For Functional Vehicles
STORING YOUR WORKING VEHICLE
Vehicle Storage Requirements
To be able to store your vehicle on our premises, it must be fully insured, licensed, registered and self-driving. We do not accept cars that must be towed and dumped onto the storage lot, they must be in working order.
To keep our storage lot clean and free of rodents and other vermin, we need to enforce this rule strictly.
Short & Long-term Storage
Alta RV Parking & Storage is an excellent option for both short and long-term vehicle storage however, our storage solutions are for working vehicles.
We've adopted the working vehicle policy with our other clients in mind. You'll also benefit by knowing that our storage lot is clean and doesn't function as a junkyard.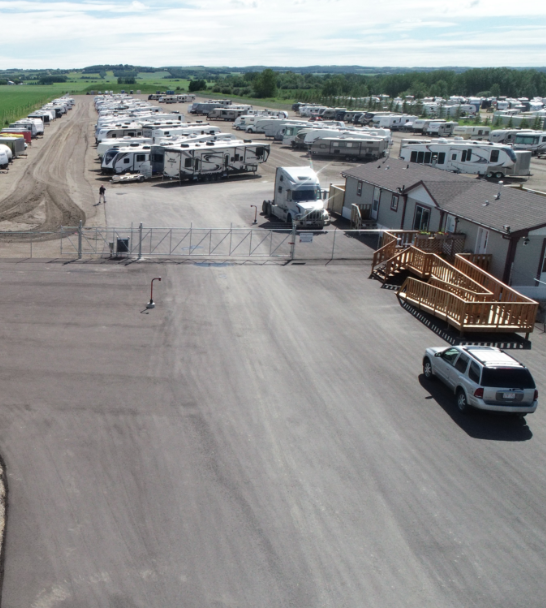 Alta Is Committed To Your Convenience
One-Stop Storage Lot
Convenient Hours
We have seasonal hours for maximum satisfaction. Our hours are designed for your convenience.
Affordable Storage
If you pay six months in advance, you'll get 5% off, and if you pay for a year in advance, you'll get 10% off!
Additional Discounts
We are happy to offer an additional discount of 5% for all First Responders and Military Personnel.