On-Site Firewood
Let Alta RV Parking & Storage be your one-stop-shop for basic camping supplies. We want to help you avoid being gouged for firewood and sunscreen once you're at the campsite! Whether you've forgotten, or would rather pick up firewood and your RV simultaneously, we can help.
Firewood For Sale
BASIC CAMPING SUPPLIES SOLD ON-SITE
Getting your RV, trailer or tent trailer ready for a weekend camping trip can require lots of different errands. You have to make preparations and meal prep for the weekend and make sure everything else is packed, too! Add getting kids and their stuff ready to the mix, and you're bound to forget a few things.
Most people commonly forget to buy firewood before they pick up their trailer from their RV storage site. At that point, they decide it's better to purchase it at the campsite instead.
Affordable Firewood Pricing
As we all know, campsites are notorious for hiking up the price on necessary supplies like firewood and sunscreen. They know most people will pay for the convenience of not having to leave the site.
Good news for you, Alta RV Parking & Storage is here to help you combat this.
If you've forgotten to buy firewood for your trip or prefer to pick it up at the same time as your RV, we have basic supplies for sale on our premises.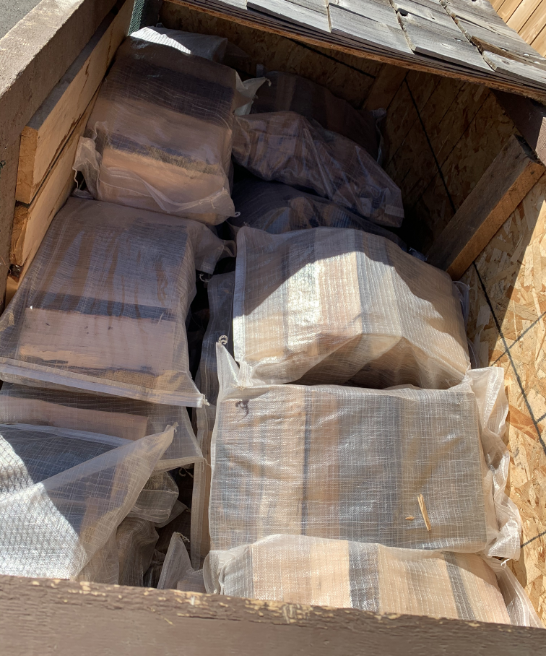 PICKING UP YOUR RV & SUPPLIES
Saving Time By Cutting Out An Extra Trip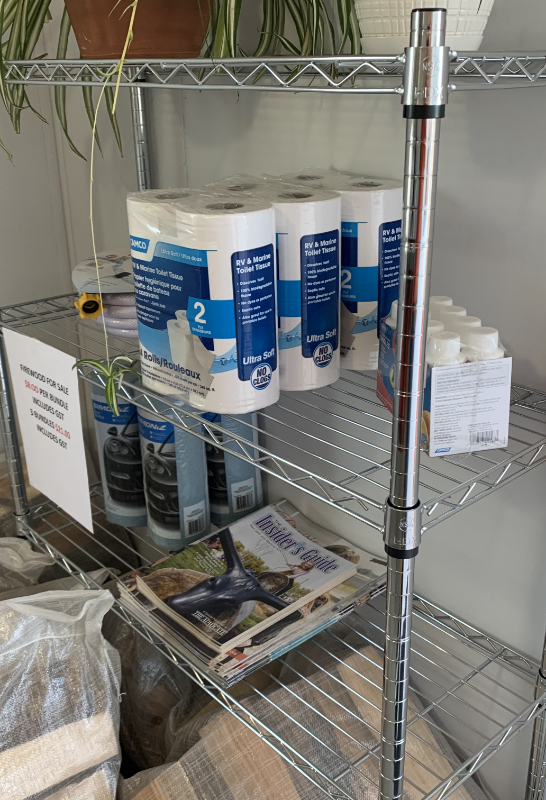 We want to make the process of getting your trailer as seamless as possible! Alta RV Parking & Storage carries things like firewood, toilet paper and roasting sticks to offer you and your family convenience.
SAVE THE EXTRA TRIP
You don't have to purposely go and purchase firewood and add a separate trip for yourself. We'll supply it at our shop, so you're able to buy it while picking up your trailer!
We understand how important it is to make the most of your time. Especially when you only have a two day weekend. Even if you're planning a longer camping trip, it's always a flurry of activity and rush to get out the door.
QUICK NECESSITIES
We know you'd rather get out on the road so you can enjoy the wonders of nature. That's one of the many reasons why Alta RV Parking & Storage in Red Deer County is here! We want to ease some of the processes of picking up your RV or trailer. We also provides an on-site shop for whatever necessities you need. We do this so you can get on the road and start making memories.
When you spend less time running around town for camping supplies, it means more time out in the sun!
Need Anything Else?
Our on-site supply store
SELLING BASIC NECESSITIES
As mentioned above, our on-site supply store doesn't only offer firewood. We have also put together a spot in our office where we sell the basics you might need when you're out camping.
Essential Camping Supplies
All of your essential camping supplies can be purchased at Alta RV Parking & Storage! Since we're located conveniently on the way out of town, you can pick up your RV or travel trailer, whatever necessary camping supplies you need, and head out on your next adventure.
Unmatched Customer Service
By storing your RV or trailer with us, you'll make the most out of owning it. The convenience and location of our RV storage facility in Red Deer County mean faster and easier access. We want you to take your RV out for the weekend!
Unlike other storage facilities, we understand our clients' needs and support them by creating convenience with unmatched customer service.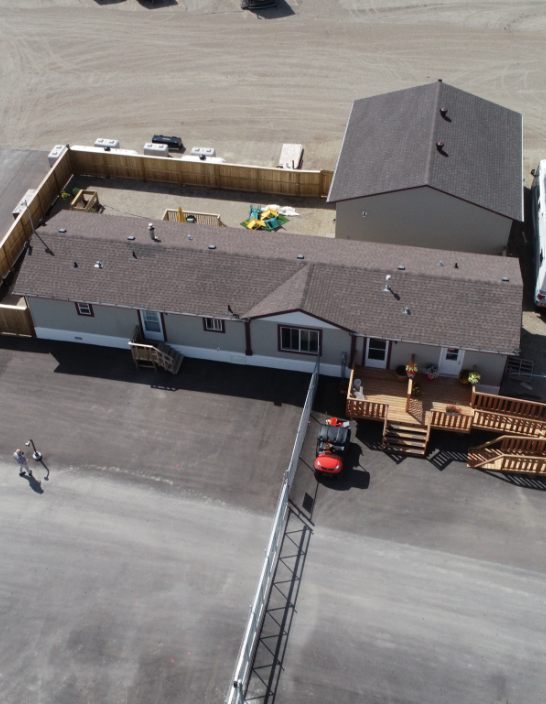 Committed To Your Convenience
One-Stop Storage Lot
Convenient Hours
We have seasonal hours for maximum satisfaction. Our hours are designed for your convenience.
Affordable Storage
If you pay six months in advance, you'll get 5% off, and if you pay for a year in advance, you'll get 10% off!
Additional Discounts
We are happy to offer an additional discount of 5% for all First Responders and Military Personnel.