About Us
Alta RV Parking & Storage is a family-operated storage facility built with Red Deer residents in mind. We offer various storage stall sizes to meet your RV, travel trailer, ATV and boat storage needs.
FAMILY-OPERATED STORAGE FACILITY
STORAGE DESIGNED FOR RED DEER RESIDENTS
With so many options for RV storage facilities in Red Deer, you're probably wondering why you should choose Alta RV Parking & Storage.
Not only are we a family-operated business, but we also know and love Red Deer. Our business is owned and operated by an Alberta family, we're locals and completely understand what people are looking for in RV storage and parking.
WHY CHOOSE US?
OUR FEATURES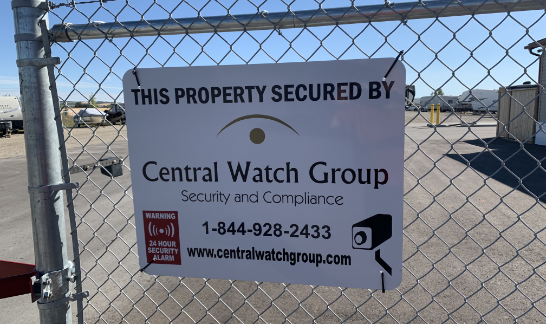 TOP-NOTCH & INNOVATIVE SECURITY
We believe in offering our clients maximum convenience, with the most features. Not only do we keep our security systems top-notch, but we have also invested in new security technologies.
Here at Alta RV Parking & Storage, we do everything we can to keep your property safe when storing it with us. One of the ways we do that is by having resident managers that live on-site. As the family that operates the lot, they're here to assist you in storing your RVs and motorhomes.
KEEPING YOUR PROPERTY SAFE
You can rest easy knowing that you're being taken care of, and can truly take an out of sight out of mind approach. When you park your RV or ATVs with us, you can relax knowing we're keeping a close eye on it!
We're transparent about what we're doing in terms of security. We want you to know exactly how we're going to keep your property safe.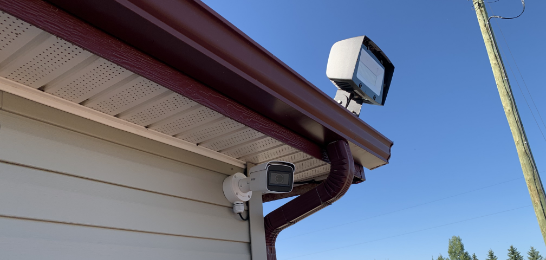 Our Pest Prevention
WORRIED ABOUT PESTS & RODENTS?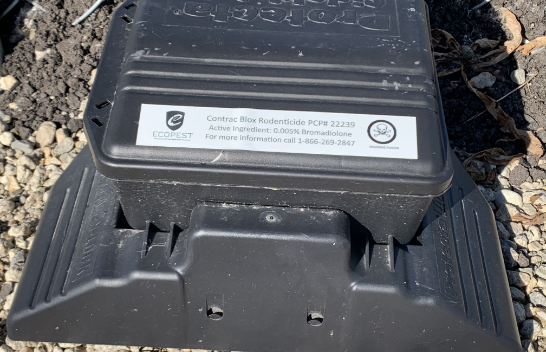 PREVENTATIVE PEST CONTROL
Alta RV Parking & Storage has an aggressive pest and rodent control strategy. We know how important it is to keep a clean lot. Alta RV Parking & Storage works closely with exterminators to prevent any infestations from happening.
While we can't guarantee you will never have a pest in your trailer or RV, you can rest assured knowing we are doing everything we can to prevent it. Prevention truly is key, and we believe in making sure this never becomes an issue.
GREAT HOURS & FLEXIBLE ACCESS OPTIONS
KEYPAD ACCESS & ON-SITE MANAGERS
DESIGNED TO SUPPORT YOUR NEEDS
We don't want getting your RV or trailer out of storage to become a huge hassle. Alta RV designed our business to best support our client's needs. Accessing our lot is simple with our keypad and business hours designed for maximum convenience.
We have seasonal hours set to make storage easy. From November 15 – April 15 we are closed Sunday to Tuesday and open Wednesday to Saturday from 9 am – 5 pm. During summer, we are closed Tuesday and Wednesday, and open Thursday to Monday from 9 am – 5 pm. Please note we are closed all statutory holidays.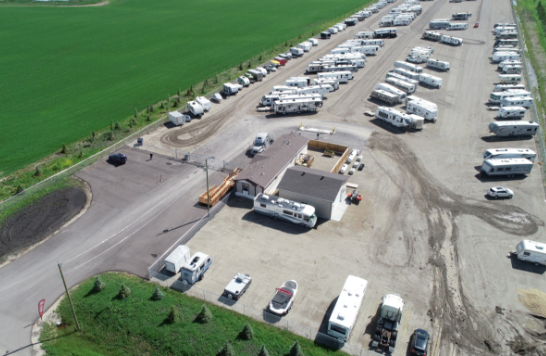 COMPLIMENTARY
SANITATION DUMP
Alta RV Parking & Storage is proud to offer a complimentary sanitation dump with non-potable rinse water and cleaning pipes for your convenience. Knowing that a sani dump is right at the storage facility gives you peace of mind. This can also save time because you don't have to hunt down a dump station on the way back.
We don't believe in charging for this service, like other campsites or RV storage facilities. Using a sani dump is an essential part of storing your RV or travel trailer. You shouldn't have to pay for a sani dump when it's expected to store a clean RV on our lot.