SECURE RV
& TRAILER STORAGE
Alta RV Parking & Storage is a conveniently located storage lot in Red Deer County, Alberta. Visit us at 37523 Range Road 272.
We pride ourselves on hassle-free access, great hours, top-notch security measures and competitive rates.
SECURITY FEATURES
RV STORAGE TYPES
RV STORAGE
Conveniently located RV storage in the Red Deer area. Let us take care of you and your RV! 
5TH WHEEL STORAGE
Finding space to store your 5th (fifth) wheel can be difficult. We offer large stall storage options!
Boat Storage
Alta RV Parking & Storage has boat storage solutions for you, no matter what type of boat you own!
ATV Storage, Container Storage & Vehicle Storage
SMALL RV
MEDIUM RV
LARGE RV
EXTRA-LARGE RV
Contact Us For Storage Over 40′
24/7 ON-SITE SECURITY
Keeping Your Property Safe
We know protecting your investment when storing it somewhere you can't keep an eye on it is essential. That's why Alta RV Parking & Storage prioritizes security. We keep our security system up to date and go above and beyond the standard security measures.
Why Alta RV Parking & Storage?
Our Facility Features
On-site Resident Managers
Alta RV Parking & Storage is a family-operated storage lot, and our resident managers live on-site.
Self Access Keypad
We offer the convenience of keypad access, so you won't need to wait around for staff to let you in during business hours!
Aggressive Pest Control
Our facility has an aggressive pest control strategy to lower the chance of any pest or rodent infestations!
Alta RV Parking & Storage Is Committed To Convenience
ONE-STOP STORAGE LOT
Convenient Hours
We have seasonal hours for maximum satisfaction. Our hours are designed for your convenience.
Affordable Storage
If you pay six months in advance, you'll get 5% off, and if you pay for a year in advance, you'll get 10% off!
Additional Discounts
We are happy to offer an additional discount of 5% for all First Responders and Military Personnel.
About Alta RV Parking & Storage
SETTING THE INDUSTRY STANDARD FOR STORAGE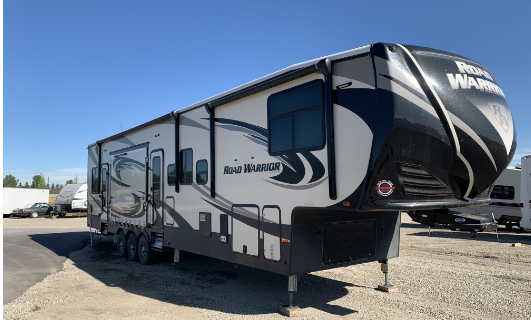 We know that you're not hard-pressed for storage options. Alta RV Parking & Storage prides ourselves on setting the industry standard for outdoor storage lots. With our facility features like having an on-site resident manager, free sanitation dump, and 24/7 security, we set ourselves apart from our competition.
Alta RV Parking & Storage offers competitive pricing on storage stalls and can accommodate your needs with our different sized stalls.
Our facility is designed with your convenience in mind, and you'll find that our business hours and facility features support that!
FREE SANITATION DUMP
Free For Our Clients
We know finding a sanitation dump on your way home from a campsite, or having to wait to access the one on your campgrounds can be a hassle. That's why we're committed to providing one for our clients!