Travel Trailers
Store your travel trailer in Red Deer at Alta RV Parking & Storage! Trust in us to securely store your trailer with our security measures and aggressive pest control strategies.
affordable trailer storage
COMPETITIVE PRICING
Alta RV Parking & Storage offers convenient and affordable trailer storage in the Red Deer area. No matter what size your travel trailer is or how often you use it, we have the perfect storage solution! Storing a trailer on your property can not only be cumbersome, waste precious space but also violate city bylaws!
Trailer Storage During & After Summer
Alta RV Parking & Storage offers trailer storage options during both the on season and off-season. Whether you want to drop off or pick up your trailer, we're here to make the process as seamless as possible
Enjoy your Camping weekend
We understand that when you're trying to make the most of your weekend, the last thing you want to do is spend hours grabbing your travel trailer. We make pick up and dropping off your trailer quick and easy.
Protecting Your Travel Trailer
24/7 surveillance & on-site resident managers
Your travel trailer is a significant investment. We know you want to make sure your property is well protected. We have 24/7 surveillance on our storage lot. This includes features like on-site resident managers, high-tech security systems, and chain link fencing topped with barbed wire to keep thieves out.
Pest damage can be extremely annoying, and we know our clients worry about finding rodents in their trailers. We take pest control very seriously, with preventative extermination measures. We keep our storage lot clean to discourage pests and keep your property safe.
Why Choose Alta?
RED DEER COUNTY'S PREMIER STORAGE LOT
Family-Operated Lot
With so many RV and trailer storage options, you're probably wondering what makes Alta RV Parking & Storage special. We're a family-operated RV storage lot, and we understand the common problems and annoyances associated with trailer storage lots.
Client satisfaction
Here at Alta RV Parking & Storage, we are dedicated to the client experience. We know the last thing you want to deal with after an extended camping trip is problems getting your trailer ready for storage.
Free Amenities
We offer amenities on-site to help make this process easy! Alta RV Parking & Storage offers a complimentary sanitation dump. So you can properly clean your trailer tanks out without making a second stop. We don't believe in charging our clients for this service. It's an essential part of storing your trailer.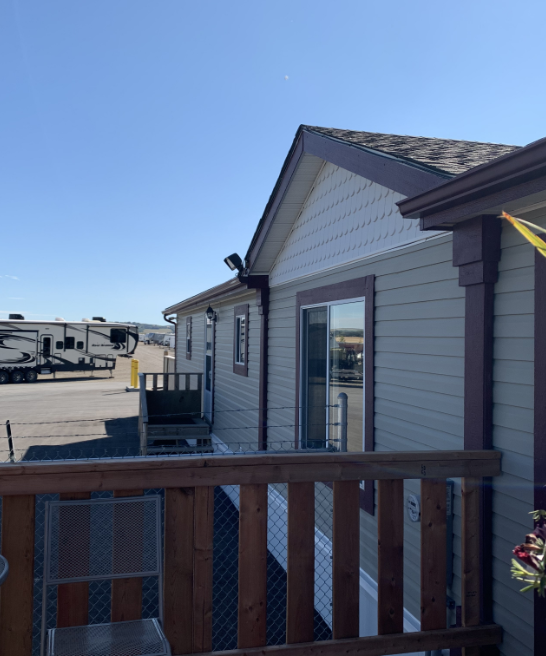 On-site basic supply store
Store Your Travel Trailer With Us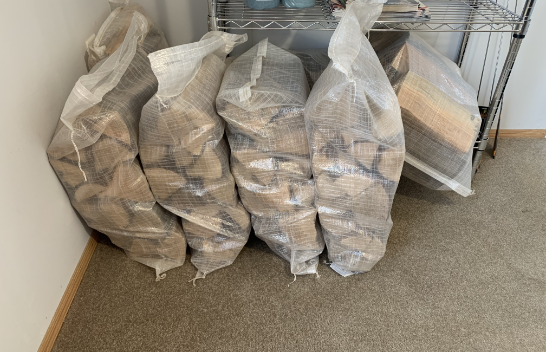 Planning a camping trip requires time and often many errands to get your family out to a campsite. We have an on-site basic supply store, so you never have to worry about making a separate trip for your necessary camping supplies.
Firewood & Basic Supplies
Need some firewood? Don't worry! Alta RV Parking & Storage has you covered. You can purchase firewood while you're picking up your travel trailer. Our on-site shop eliminates the need to stop elsewhere. You'll also avoid price gouging when you make it to the camping site!
Committed To Your Convenience
One-Stop Storage Lot
Convenient Hours
We have seasonal hours for maximum satisfaction. Our hours are designed for your convenience.
Affordable Storage
If you pay six months in advance, you'll get 5% off, and if you pay for a year in advance, you'll get 10% off!
Additional Discounts
We are happy to offer an additional discount of 5% for all First Responders and Military Personnel.
Safe Trailer Storage
protect your trailer year-round
When you're parking your trailer somewhere for an extended amount of time, it's only natural to worry if your property will be protected.
High-Tech Surveillance
With Alta RV Storage & Parking, your trailer can genuinely be out of sight and out of mind. You won't have to worry about your trailer's status because we have 24/7 security, and an on-site manager.
Protect Your Travel Trailer
We have measures in place to protect your trailer from vandals, thieves and rodents. Alta RV Parking & Storage cares about keeping your trailer protected from pest damage. We don't want you to come back to your trailer occupied by a family of raccoons!
Pest Control Services
That's why we have an aggressive rodent control strategy to lower the chance of this happening. You can rest easy when you're storing with us. We take all the precautions we can to discourage pests from hanging around!