ATV Storage
Need a storage solution for your all-terrain vehicle? At Alta RV Storage, we store more than travel trailers. Alta RV Parking & Storage can also store your all-terrain vehicles. We offer ATV storage to anyone in and around Red Deer County. So you don't have to use your garage space to store them during the off-season.
ATV Storage Near Red Deer
SOUTH RED DEER ALL-TERRAIN VEHICLE AFFORDABLE STORAGE
We have made storing and getting your All-Terrain Vehicle (ATV) out of storage comfortable with our convenient location and hours. In fact, our location allows you to easily access your ATV. From January to December, regardless of the season, you'll have easy access to your ATV.
Friendly On-Site Staff
You'll find that our friendly staff and on-site resident managers are here to help make this process as easy as possible!
Convenient ATV Storage
If you're looking to store your ATV with your RV, trailer or 5th wheel, Alta RV Storage in Red Deer County is the obvious choice. With our stalls range from 20′ to 40′.
We even have the option of renting out two stalls together to store your RV and ATV close to each other, or if you rent a larger stall, they can be stored on the same pad. Contact our managers for more information.
Committed To Your Convenience
One-Stop Storage Lot
Convenient Hours
We have seasonal hours for maximum satisfaction. Our hours are designed for your convenience.
Affordable Storage
If you pay six months in advance, you'll get 5% off, and if you pay for a year in advance, you'll get 10% off!
Additional Discounts
We are happy to offer an additional discount of 5% for all First Responders and Military Personnel.
Keeping Your ATVs Secure
YOU CAN TRUST THAT IT'S BEING TAKEN CARE OF
Security Is Our Top Priority
When you store your ATV with Alta RV Parking & Storage, you can trust that it's being taken care of. Security is our top concern, that's why we have a chain link enclosure and a high-tech security system. No matter what time it is, we keep watch and make sure your property is safe.
Around The Clock Security
We have around the clock security and an on-site resident manager. We know you've invested in your ATVs, and here at Alta RV Parking & Storage, we commit to protecting them.
Rodent Control Strategy
While your ATV is on our property, you can rest easy knowing it's being taken care of. Alta keeps a close eye on our site, and we'll protect it for you! You also won't have to worry about damage from rodents as we have a very aggressive rodent control strategy.
When you store with us, you can genuinely take a hands-off approach! Once it's stored, the only thing you'll have to worry about is planning your next trip.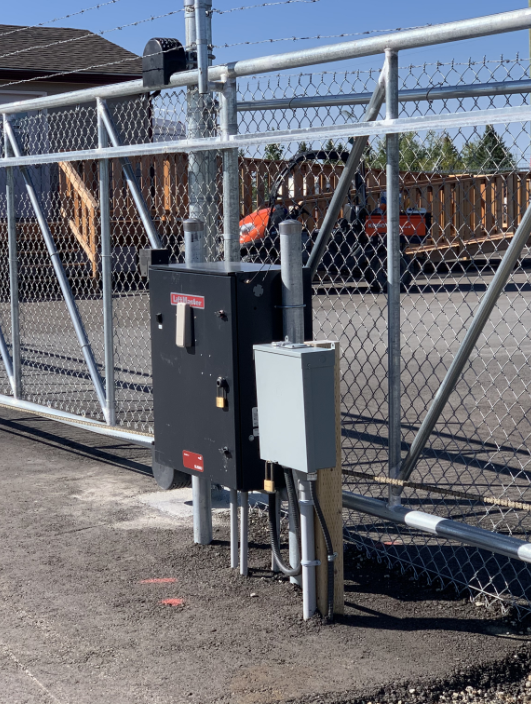 FREE SANITATION DUMP
Free For Our Clients
We know finding a sanitation dump on your way home from a campsite, or having to wait to access the one on your campgrounds can be a hassle. That's why we commit to providing one for our clients!