5th Wheel Storage
Are you looking for a place to store your 5th wheel RV? We know you've invested a lot into your 5th wheel. Storing it somewhere you trust is imperative! Alta RV commits to keeping your property safe with our security measures.
5th Wheel Storage in Red Deer County
SAVING BACKYARD & DRIVEWAY SPACE
Store your towable 5th wheel RV with Alta RV Parking & Storage in Red Deer County. Owning a 5th wheel has many benefits, including more camping space and being able to attach it to your vehicle for maximum convenience and safety.
However, because a 5th wheel does not have self-driving capabilities, you cannot just park it on the city roads when it isn't attached to your car. Also, the size of most 5th wheel setups makes it near impossible to store on your property.
Instead of using your backyard or driveway to store your 5th wheel, store it with us instead! Alta RV Parking & Storage has the perfect and affordable options to store your 5th wheel. No matter what size your 5th wheel is, we have a stall that will fit your needs.
Security For Your 5th Wheel
Protecting Your Investment
Your 5th wheel is a significant investment, and we know you want to make sure your property is well protected. Alta has 24/7 surveillance, including on-site resident managers, a high-tech security system and chain link fencing topped with barbed wire to keep thieves out. You won't have to worry about theft or vandalism when you store your RV with us!
Are you worried about pests? We know that pest and rodent control can be an issue for storage facilities. We know our clients may have had bad experiences in the past. That's why we take pest control very seriously! We keep our storage lot clean to discourage pests.
Storage For The Largest RVs
LARGE STORAGE STALLS
DIFFERENT SIZE STALL OPTIONS
No matter how large your 5th wheel is, we have a storage solution for you. At Alta RV Parking & Storage, we have four different sized stall options to pick the right size and price point to work for your RV.
We know that RV owners have different needs when it comes to storage space. That's why we don't just offer one size for storage stalls. Trust in our competitive pricing, knowing that you chose the right RV storage company in Red Deer County!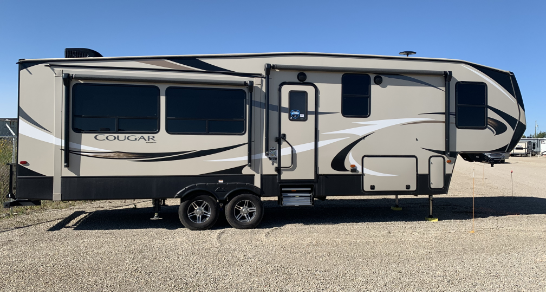 RV Parking & Storage in Red Deer County
Store your towable 5th wheel RV with Us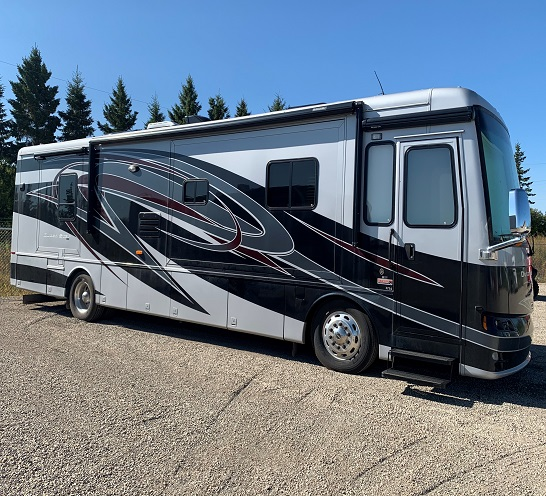 Alta has a convenient location near Red Deer. So you can come swing by and grab your 5th wheel when you're heading out to your campsite. We also have an on-site basic supply store for you to pick up any last-minute essential items like firewood.
Our facilities also offer a complimentary sanitation dump with full water capabilities. This allows you to clean out your 5th wheel when you drop it off for storage!
Our location and hours allow our clients to have maximum flexibility and convenience. We are making picking up and dropping off your 5th wheel at our storage lot a breeze.
Making the most of your weekend is important to you. Alta has made it our priority to make storing and accessing your RV easy. We don't want you to have to spend hours trying to get everything ready for your trip, let us make your storage experience seamless.
We Are Committed To Your Convenience
One-Stop Storage Lot
Convenient Hours
We have seasonal hours for maximum satisfaction. Our hours are designed for your convenience.
Affordable Storage
If you pay six months in advance, you'll get 5% off, and if you pay for a year in advance, you'll get 10% off!
Additional Discounts
We are happy to offer an additional discount of 5% for all First Responders and Military Personnel.