Boat Storage
Alta RV Parking & Storage handles more than just recreational vehicles in Red Deer County. We can also help you find the perfect stall to park your boat. Store your boat with us to free up space in your garage & driveway!
Red Deer County Storage
NO MATTER THE SIZE, WE CAN HELP
Are you looking to get your boat off your property and store it elsewhere to free up space? We can help with that.
Large Boat Stalls
No matter how large your boat is, we have stalls to accommodate them. We specialize in storing recreational vehicles, boats, ATVs and recreational vehicles.
Easy-Access To Our Facility
We will help you store your boat until you need to take it out. Whether it's for the weekend or throughout the off-season, we'll handle it. You can rest easy knowing your boat is parked somewhere safe!
No Boat Is Too Big
Boat Storage Catered To Your Lifestyle
Alta RV Parking & Storage has several different sized stalls ranging from 20-feet to as large as 40-feet. Larger sites may be available upon request. We can support large boat sizes, but can also store smaller boats with no issue.
Our different-sized stalls allow us to provide options for all of our clients and keep our rates at competitive levels. Alta RV Parking & Storage is here to support any of your storage needs.
Keeping Your Boat Safe
24/7 SECURITY PROCEDURES
Several Security Measures
When storing your boat, you want to be sure you're leaving it in capable hands. We don't play around with our security system, and we prioritize it by having several security levels.
Anti-Theft Protection
At Alta RV Parking & Storage, we have a 24/7 surveillance system, and our premises is surrounded by a chain link fence. If anything happens in our storage lot, we know about it.
Robust Pest Control Services
Not only do we have measures in place to prevent vandalism or theft. We also take steps to keep rodents and pests out of our facilities. While we can't guarantee you'll never have an issue, with our security and pest control measures, we can offer you the utmost peace of mind when you store with us.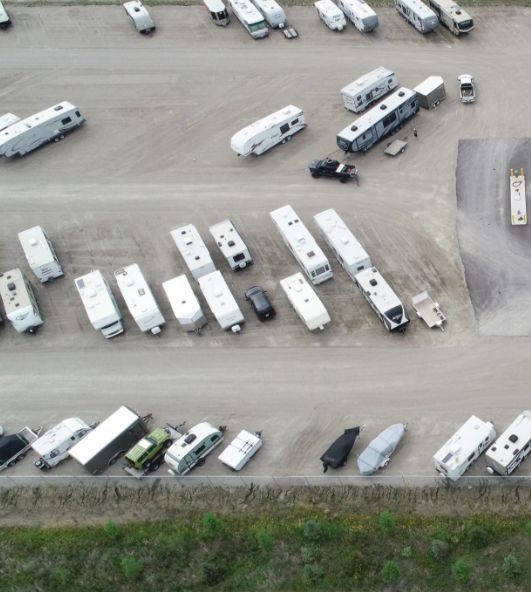 Store Your Boat With Us
HASSLE-FREE STORAGE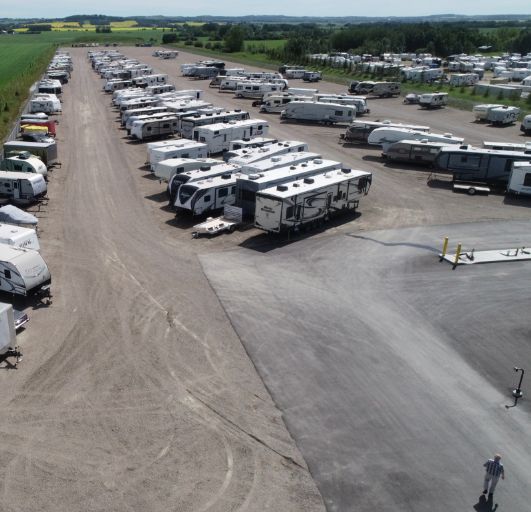 At Alta RV Parking & Storage, we designed our facility with your comfort in mind. We don't want getting your boat out of storage to become a huge hassle.
Easy-Access Boat Storage
We know you want to get out and use your boat as much as possible. Our team doesn't want to get in the way of that. Boat storage should be convenient so that getting out on the water shouldn't be a chore.
Red Deer County Location
Our boat and RV storage facility is located in Red Deer County. It's on your way out of town, and our hours are designed for your maximum convenience. No matter where you're going, you can trust that storing your boat with Alta RV Parking & Storage will not be a hassle!